Thursday, February 28, 2013
Posted by

Kyanara
at 4:41 PM
1 comment:

Thursday, February 21, 2013
Today I made a dress for Phyllis. After crocheting a dress for Purdy I just had to make one for Phyllis to.
This one is quite different than the one made for Purdy as this one has an asymmetrical skirt and an off-the-shoulder band.
Pic-time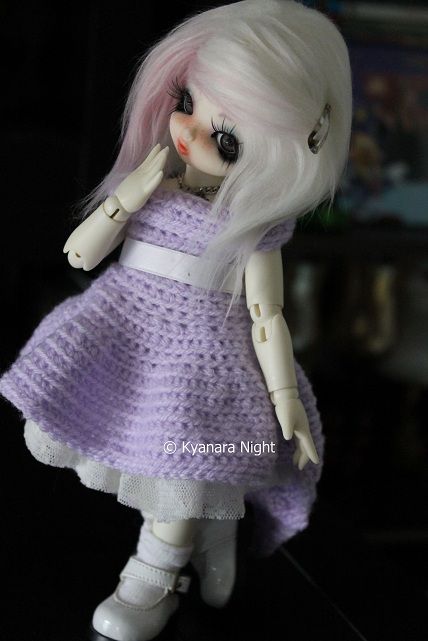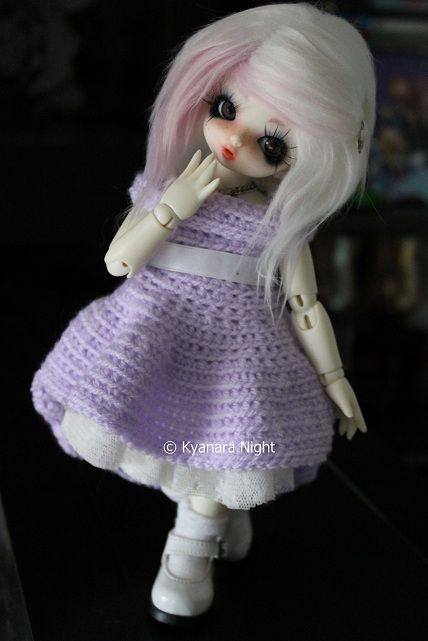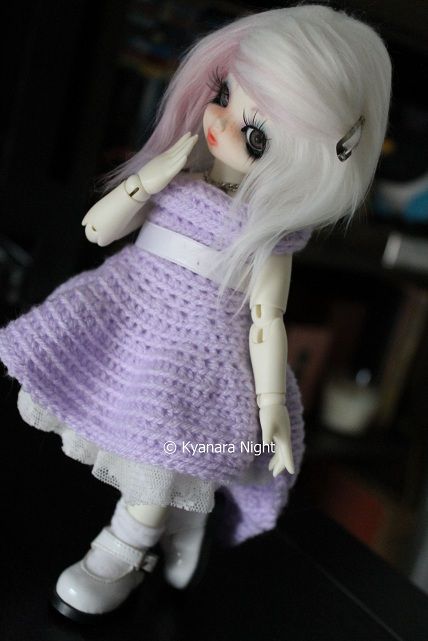 Posted by

Kyanara
at 7:05 PM
No comments:

Wednesday, February 20, 2013
After I have made already so many things with my crochet hooks I was wondering if it would be possible for me to make a dress aswel. So I set to work.
And this is what I made.
A fun and colorful cute dress for my girl Purdy with a matching hat.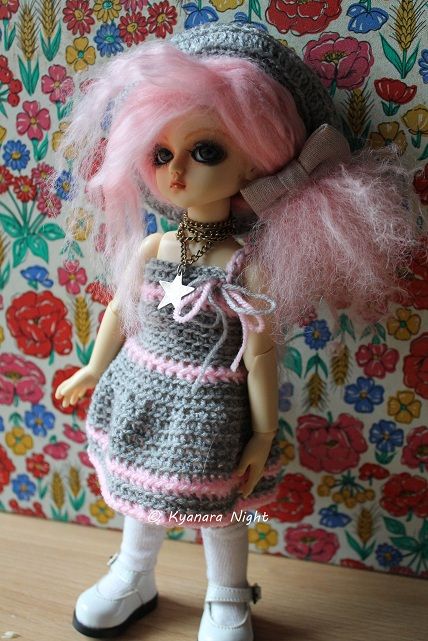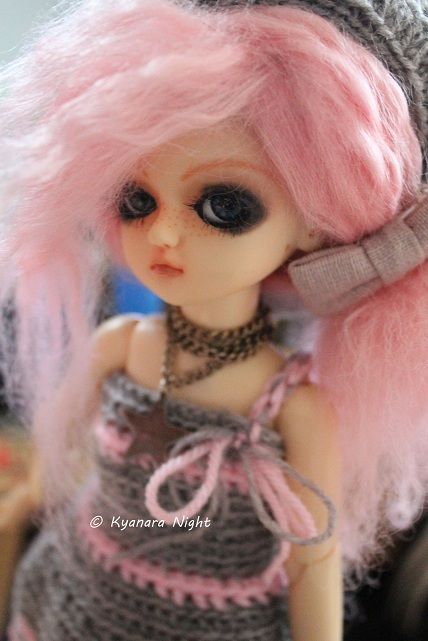 Posted by

Kyanara
at 7:10 PM
2 comments: