There is a first time for everything they say. And I do believe there is. This was my first time entering in a BJD Swap. For the people who don't know what a swap is. It is something similar to a secret santa. You get a the info from one of the other people who also is in the swap with the name of a doll and the things the doll likes and what not. Than you have to make something for this doll and send it to the owner of the doll.
So I got the info of a doll from another owner and I made some really cool things for the doll and send them to her. And in return someone else send me some presents from another doll owner.
Yesterday the mailman brought me the present, and I could not wait to see what was in them. Neigther could Aiden as he was the doll I entered in t he swap. I took him out as soon as I pulled the presents from the envelope.
Here's a fun story of the rest....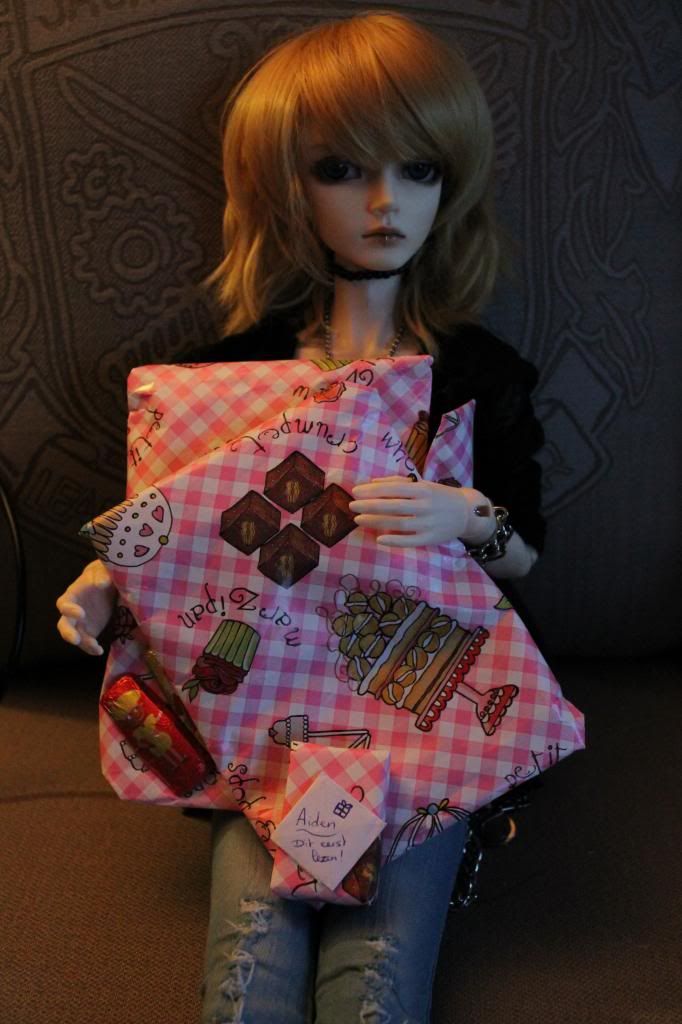 Whoo what a lot of presents
a little letter, curious to what it says.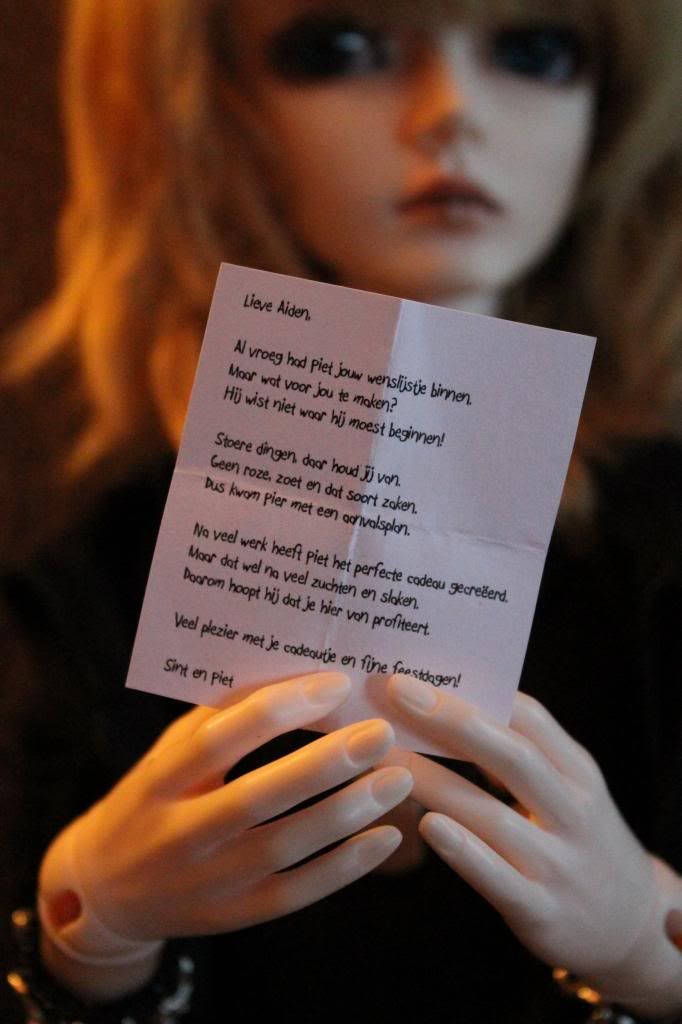 It's a poem specially made for Aiden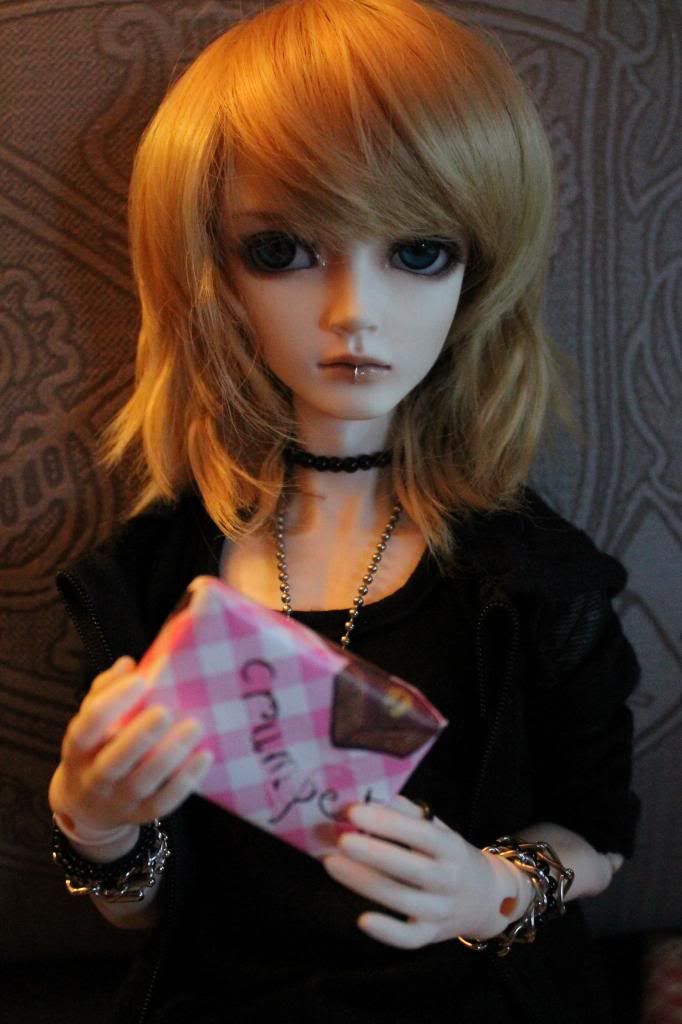 First present... time ti rip into it.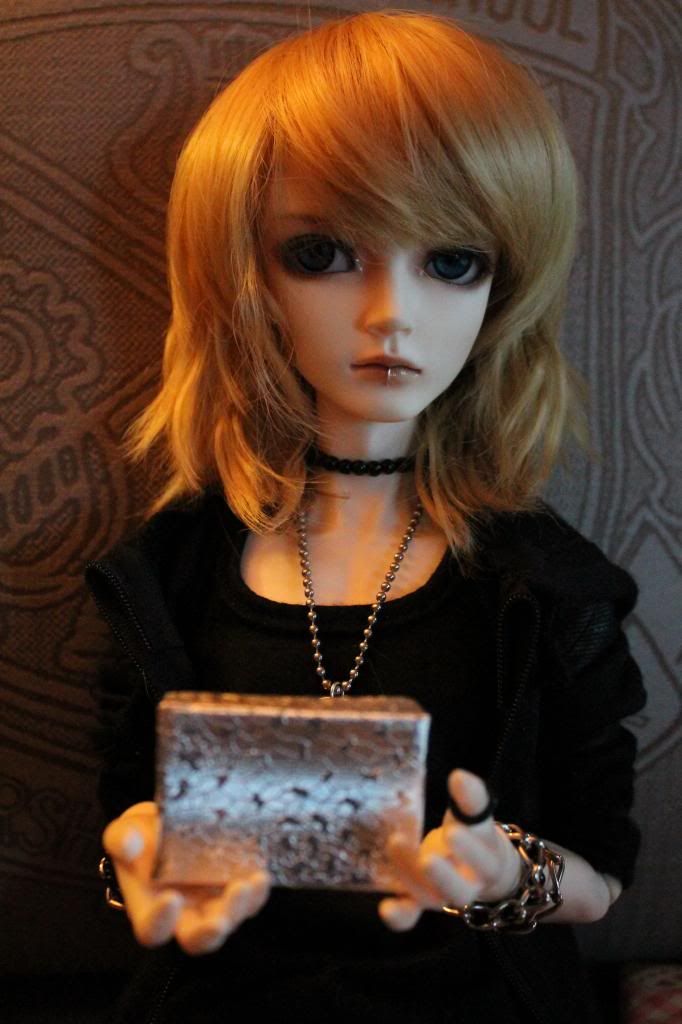 Oeh a silver box, wonder what's in it!
A lot of bling bling.
The next present.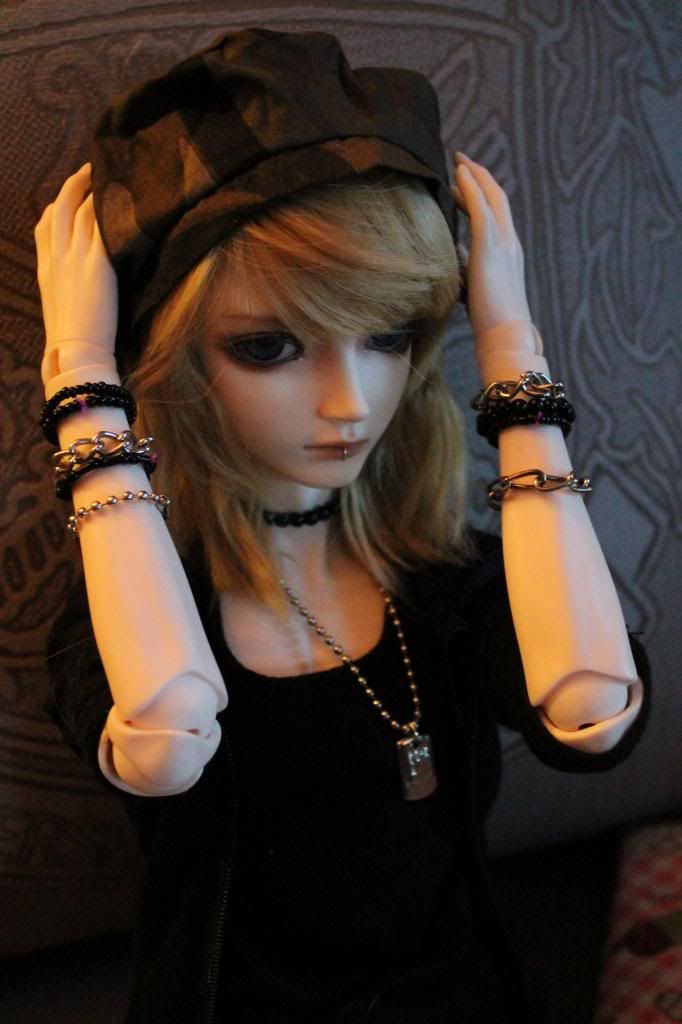 A hat. He is sooo in love with it, not wanting to take it off
and another one. Spoiled little boy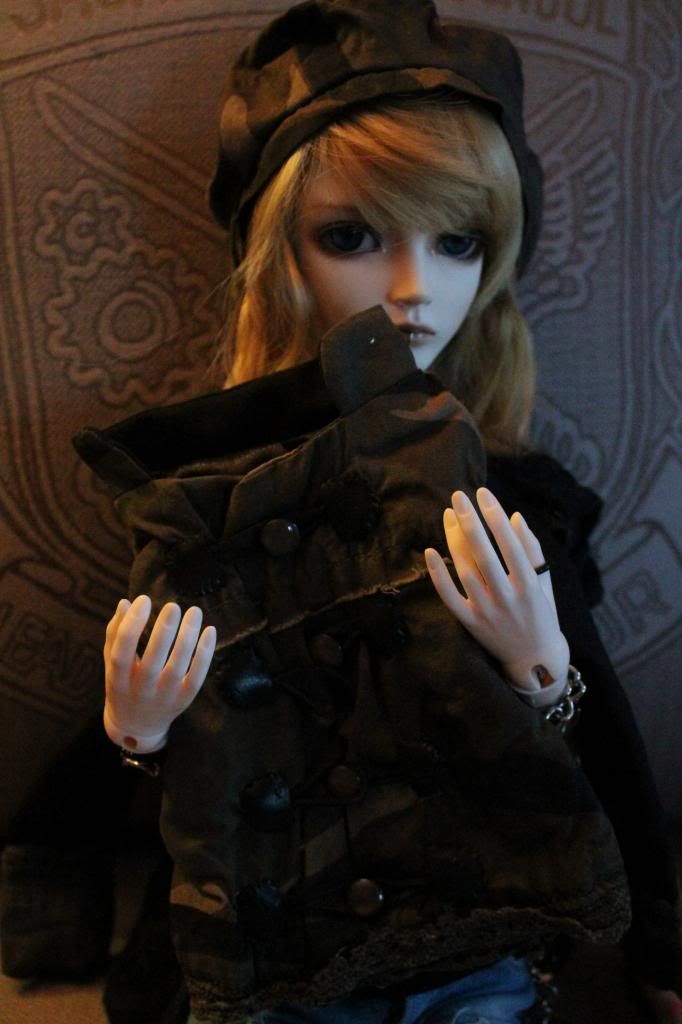 :love: AWESOOOOME :love: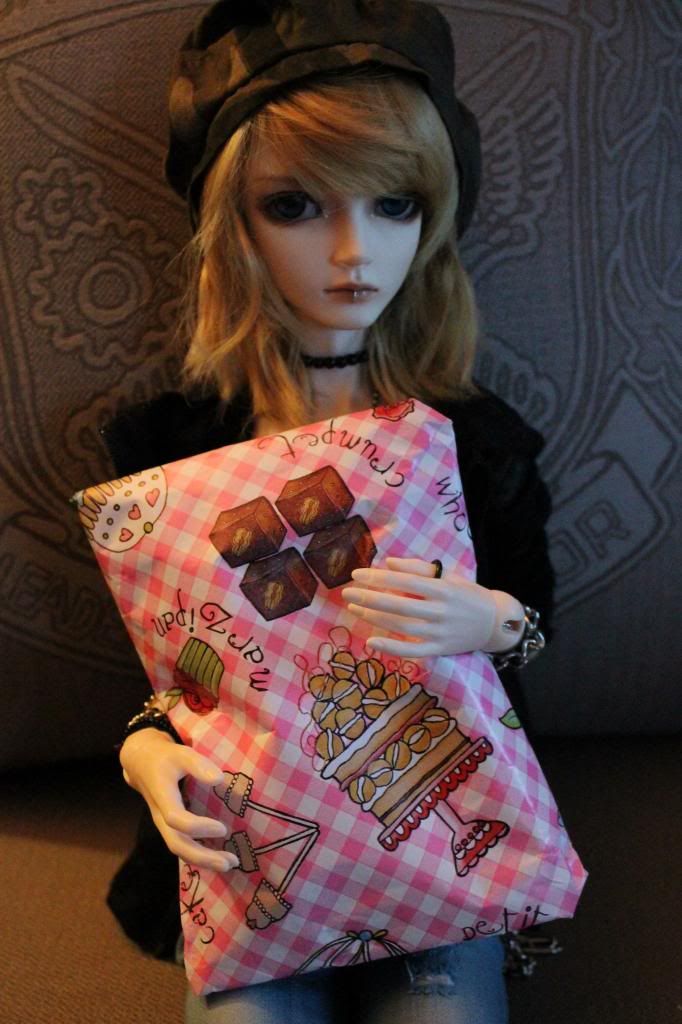 last present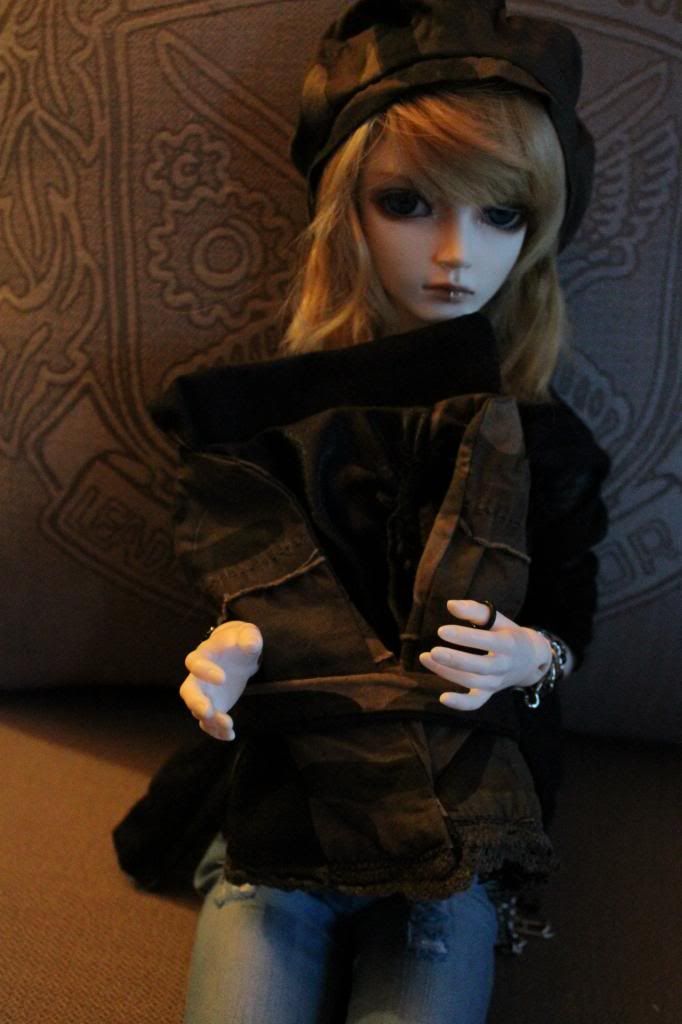 AAAAAHHHHH sooo cooool! :D:D AWESOME!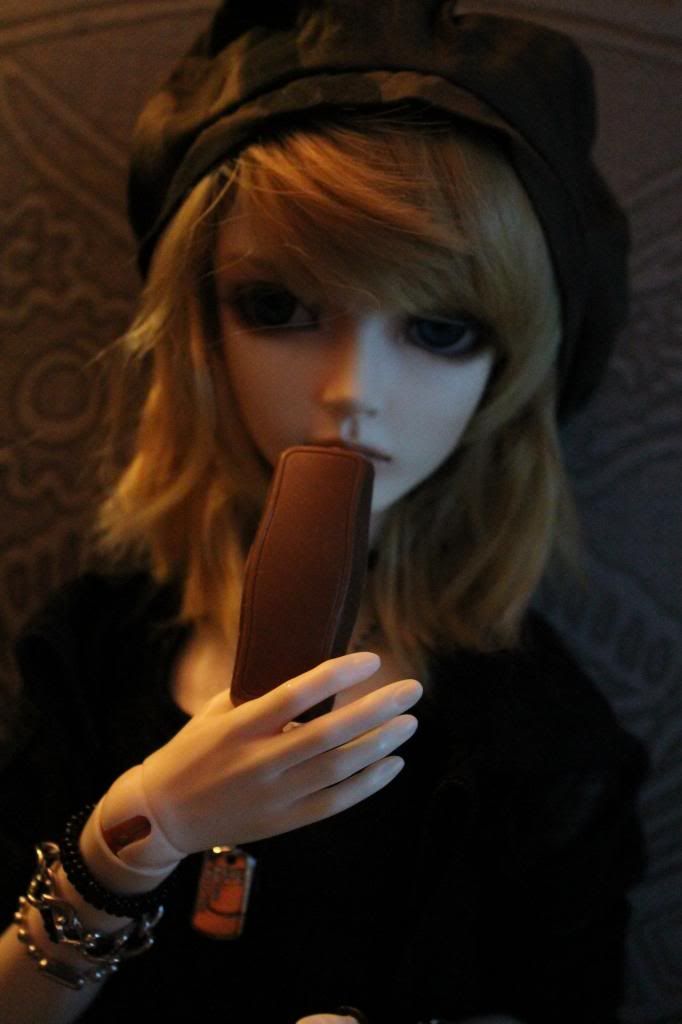 Nom Nom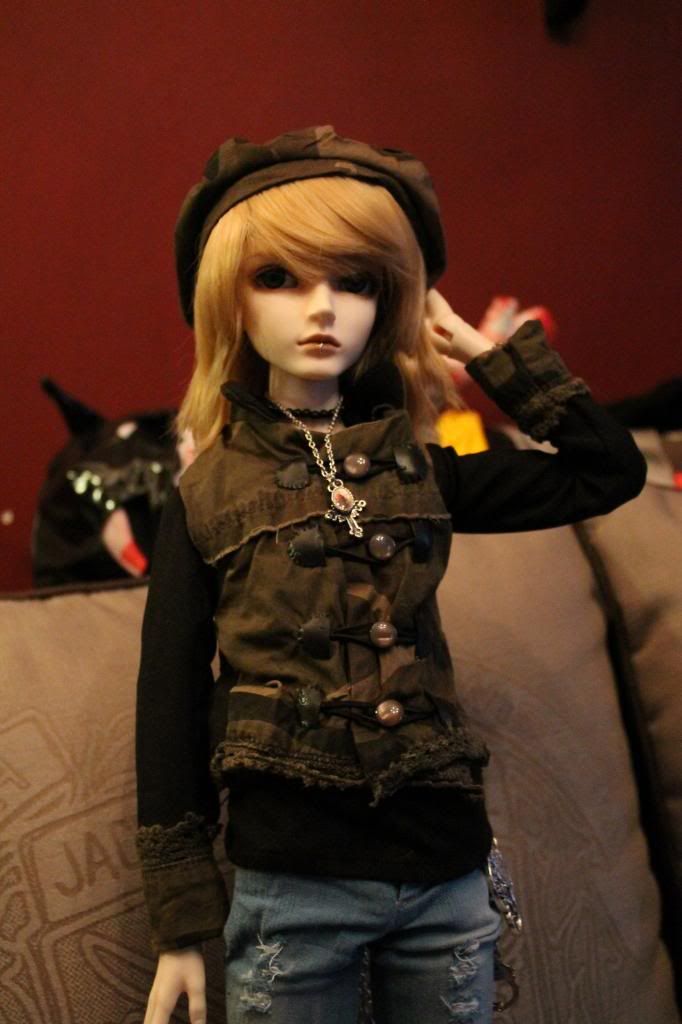 I am so in love with the presents he got. And so is Aiden. IIEEEPPP does happy dance! I could not have asked for more.